I Just Filmed a new Episode of "Ray Donovan" coming in November…stay tuned!!!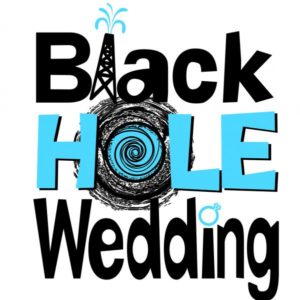 Come see the New NYMF show I'm in this summer!
A green new musical.
Lying, stealing, forging, kidnapping, government-manipulating oil baron Dean captures and warehouses renewable energy discoveries.  Shy uber-geek Raymond fights back with a black hole trash compactor.  Will Dean feed Raymond's fiancé to the black hole, in his campaign to promote capitalism by crushing competition? Will true love prevail in the face of ultimate greed, a chicken-bone fuel generator, and booth babes doing a strip tease where the black hole sucks their clothes off?  Find out in this zany satire of energy politics, Black Hole Wedding: a love story with a pure heart, wrapped in a warped universe where truth doesn't matter, integrity doesn't matter, but golf is essential.
My top of the show guest star (role "Griffin Shaw") on Law & Order SVU Aired Thursday March 14th 10/9c. Check out my episode on my youtube channel.      https://vimeo.com/344006503
Sam In Mamma Mia
Sean just off a highly successful production of "Dirty Rotten Scoundrels" playing Lawrance Jameson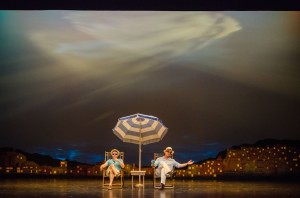 Sean Jumps into "Hell is for Real" as Lucifer for The 2015 Fringe Festival (go to Video page and see a performance)
Industry readings of Jonathan Van Dyke's Spring at The Willowbrook Inn will be presented Nov. 19-20 in Manhattan.
The readings will feature the talents of four-time Olympic champion Greg Louganis (Jeffrey), Sean McDermott (Miss Saigon, Silence! The Musical), Jason Patrick Sands (Chicago) and Justin Lore (Forbidden Broadway, Disney's "Finding Nemo").
Directed by Scott Wojcik and conceived by Doug Evans, Willowbrook Inn was the winner of the Outstanding Production Award as well as Outstanding Lead Actor in a Play (Jason Patrick Sands) at the Fresh Fruit Festival 2012.
The play, according to press notes, "follows the lives of Cooper Stanwyk and Joshua Hill from their first meeting in 1967 at a motivational conference. This unlikely pair develop a deep relationship based on mutual understanding and love as their lives unfold separately. Through correspondence and decades of meeting at the Willowbrook they become a pivotal role in each other's lives, supporting each other through the unpredictable events each one faces."
http://playbill.com/news/article/greg-louganis-sean-mcdermott-jason-patrick-sands-and-justin-lore-cast-in-reading-of-spring-at-the-willowbrook-inn-335102
http://www.broadwayworld.com/article/SPRING-AT-THE-WILLOWBROOK-INN-with-Greg-Louganis-Jason-Patrick-Sands-More-Receives-New-York-Reading-20141110

Murder. Greed. Corruption. Violence. Exploitation. Adultery. Treachery. Set amidst the razzle-dazzle decadence of the 1920s, CHICAGO is the story of Roxie Hart, a housewife and nightclub dancer who maliciously murders her on-the-side lover. Desperate to avoid conviction, she dupes the public, the media and her rival cellmate, Velma Kelly, by hiring Chicago's slickest criminal lawyer to transform her malicious crime into a barrage of sensational headlines, the likes of which might just as easily be ripped from today's tabloids.
Sean will be playing high powered defense lawyer BILLY FLYNN in North Shore Music Theater's Production of CHICAGO September 23 thru October 5 2014
March 7, 2014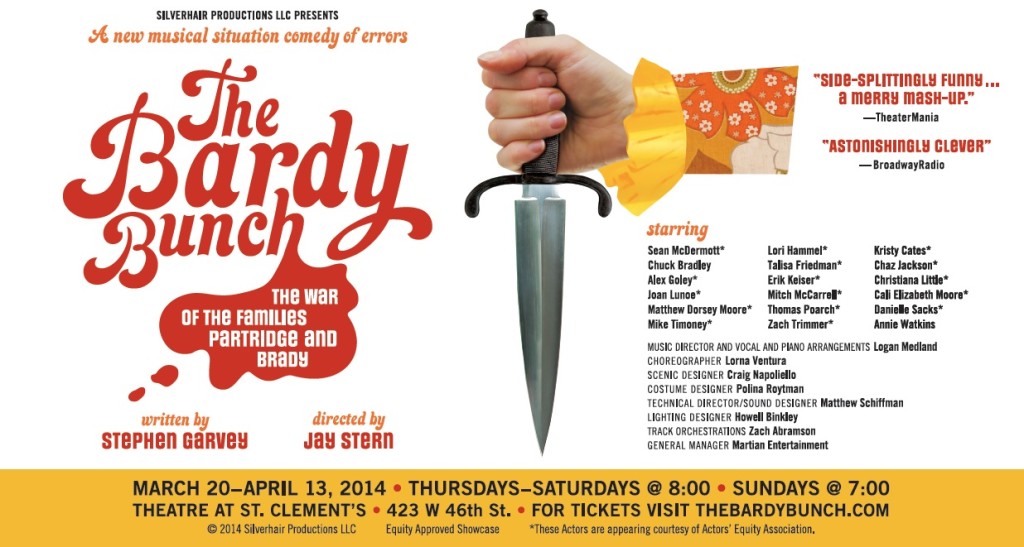 On March 20th Sean will open as Mike Brady in this hysterical new comedy "The Bardy Bunch"
A New Musical Situation Comedy of Errors!

Written by Stephen Garvey and Directed by Jay Stern
In the summer of 1974, the Brady and Partridge Families, recently canceled by ABC and no longer under America's watchful eye, met in a blood-soaked, passion-filled, vengeance-fueled, very special episode of Shakespearean proportions.
Please go to http://www.thebardybunch.com/ for show times and tickets.
January 14, 2013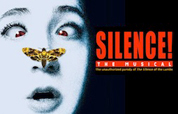 Sean is recreating the famed role of Hannibal Lecter in the award winning Off-Broadway hit Silence! The Musical.
Performances begin on January 19,2013 at Time Scare NYC's
ElektraTheater 673 8th Ave, between 42nd and 43rd street in NYC.
For showtimes and more info go to http://www.silencethemusicalnyc.com/
July 6, 2012
Hello everyone,
I will be heading to New York in couple of days to do two readings at the New York Musical Theatre Festival (see below). I am excited to be back in New York and hope to see some of you there.
Sean
AFFAIR OF HONOUR
A new musical by William F. Reed
New York Music Theatre Festival reading
July 15 and 17, 2012
AFFAIR OF HONOUR is an epic historical musical that centers around the relationship between Aaron Burr and Alexander Hamilton, who are both caught up in the maelstrom of the American revolution. Their story, which culminates in the infamous duel, is a rich saga of friendship, contempt, and envy. Their personal stories, and their personal grief, is absolutely mindboggling. Paul Anthony Stewart (CYRANO – THE MUSICAL, FIDDLER ON THE ROOF) and Sean McDermott (MISS SAIGON, FALSETTOS) star as Burr and Hamilton, alongside Linda Balgord (THE PIRATE QUEEN, CATS), Catherine Blades (BYE BYE BIRDIE), Summer Broyhill (HAIRSPRAY), Josh Adam Davis (ODYSSEY), James Judy (INTO THE WOODS, SCARLET PIMPERNEL), Rob Lorey (BEAUTY AND THE BEAST, ASPECTS OF LOVE), Zal Owen (FIDDLER ON THE ROOF tour), Robert Sella (CABARET, SIDE MAN), and Elena Shaddow (LA CAGE AUX FOLLES, NINE). Leah Bonvissuto is the Associate DIrector. Milton Granger (MARY POPPINS, THE WOMAN IN WHITE, CHITTY CHITTY BANG BANG, LOVEMUSIK) rules the pit.
HUNGARIAN NIGHTS
A new musical by Cheryl Kemeny and Mariner Pezza
New York Music Theatre Festival reading
July 24 and 26, 2012
Cheryl and Mariner have merged the worlds of 19th century Hungarian aristocracy, the last fleeting days of traveling gypsy troupes, reincarnated love, and the mystery of the undead into an improbably romantic musical that soars to the highest Carpathian mountaintop. Sean McDermott (MISS SAIGON, FALSETTOS) and Josefina Scaglione (Maria in WEST SIDE STORY) star as the ill-fated lovers whose search for each other's souls spans five centuries. Jennifer Sanchez (GHOST, WEST SIDE STORY), Dan Sharkey (THE MUSIC MAN, THE FANTASTICKS), and Dave Anthony Vogel (CHICAGO), star alongside Cidalia Alves, Adam Bashian, Joe Longthorne, Elizabeth Markow, Robert Lance Mooney, Christiana Rodi, Benjamin Edward Simpson, and Julie Thomas and under the baton of musical dynamo Aaron Gandy (THE LION KING, URINETOWN). Leah Bonvissuto is the Associate Director.